Medtem ko Elementor velja za graditelja strani, lahko z Elementorjem ustvarjate tudi objave. In kar je še bolje, te posamezne objave lahko shranite kot predloge in jih znova in znova uporabite. To vam bo prihranilo veliko časa, saj je struktura vaše WordPress objave že nastavljena in vse, kar morate storiti, je zamenjati vsebino (besedilo, slike, videoposnetke itd…)
Nova Objava (Add New) v razdelku POSTS
Uredi z Elementorjem (edit with Elementor)
Uredi strukturo objave z uporabo rodij: Heading Text Editor, images, video, spacer…
Dodamo zunanje povezave.
Namesto da shranimo z gumbom PUBLISH, kliknemo na puščico desno, da se obpre izbirno okno in izberemo Save as Template.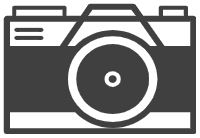 FOTO MATEJA, Eyra elektraoika in fotografija d.o.o.
Gabrje pri Stični 45, 1295 Ivančna Gorica